How Chiropractors Provide Effective Sports Injury Treatment
How Chiropractors Provide Effective Sports Injury Treatment
Written By Levinson Chiropractic & Vax-D Therapy on June 23, 2021
---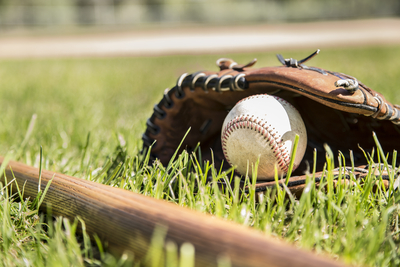 Sports are a great way to stay in shape and improve your overall health. Yet, if you play baseball, soccer, or another sport, you may sustain an injury from time to time. For effective sports injury treatment in the Sandy Springs area, you can turn to Dr. Helene Levinson, D.C. of Levinson Chiropractic. Dr. Levinson focuses on the root causes of sports injuries in order to not only develop a comprehensive rehabilitation plan, but also to reduce the risk of a future injury caused by problems such as poor biomechanics.
Common Types of Sports Injuries
Amateur and pro athletes alike may suffer a wide range of injuries that can benefit from chiropractic care. Some of the most common injuries include the following:
Sprains and strains
Achilles tendon tears
Rotator cuff injuries
Shin splints
Knee injuries
Tennis elbow
Dislocations
Sprains and strains are particularly common among athletes who play baseball and soccer.
Chiropractic Care for Sports Injury Treatment
It's commonly thought that chiropractors primarily work on the back and neck. Although these doctors do certainly treat many patients with back and neck issues, they actually work on all body parts—from the head to the toes. In other words, chiropractors can provide effective sports injury treatment for a wide range of health issues.
Chiropractic care focuses on restoring structural integrity to allow the body part to enjoy optimum function. For example, if a joint is improperly aligned, it won't be able to function as it normally should. This also results in inflammation of the surrounding area, and poor nerve communication that can cause referred pain and other symptoms. Dr. Levinson can perform manual adjustments to realign the joints and restore their proper function. Other treatment modalities for sports injuries include the following:
Electrical nerve stimulation
Ultrasound
Mechanical traction
Exercise therapy
Heat/cold therapy
Sports Injury Treatment in Sandy Springs
Levinson Chiropractic is the destination of choice for sports enthusiasts in the Sandy Springs and Atlanta area. Dr. Helene Levinson, D.C. routinely works with baseball and soccer players, as well as all other types of athletes. Under Dr. Levinson's care, injured athletes can enjoy a faster recovery without the need for drugs or surgery.
Furthermore, Dr. Levinson's chiropractic treatments can help reduce the risk of a future sports injury. Call our office today at (404) 257-0404 to request an appointment with Dr. Levinson.

Posted In: Chiropractic Sports Injury