Spinal Decompression for Herniated Discs
Spinal Decompression for Herniated Discs
Written By Levinson Chiropractic & Vax-D Therapy on August 15, 2019
---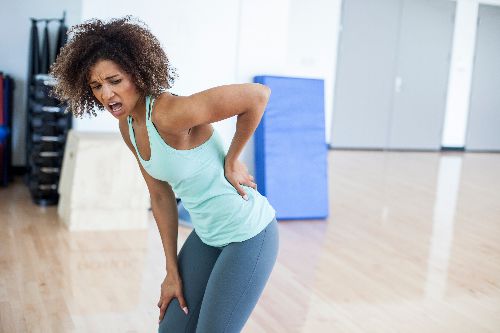 At Levinson Chiropractic, we strive to alleviate pain in the most natural, non-invasive way possible. For many with lower back pain, the concept known as "spinal decompression therapy" has proven useful and effective in greatly reducing (or eliminating) pesky lumbar discomfort. For many, this approach has helped patients avoid overuse of analgesics and dangerous NSAIDs – as well as the need for risky surgical procedures (and the difficult recovery period).
What is a herniated disc?
Low back pain effects nearly 45 percent of Americans at some point in their lives. The source of disc pain can derive from any of the following:
Sports-related injuries

Overuse on the job site

Sitting for several hours per day

Arthritic condition
Regardless of the cause of the lower back pain, our Sandy Springs office uses cutting edge chiropractic technology to provide patients the option of safe spinal decompression therapy to help reduce inflammation and re-align discs into their proper condition.
How spinal decompression works
Spinal decompression therapy relies on the use of a revolutionary decompression table to help stretch the delicate spinal network and reduce the painful pockets between discs that can occur. The spinal table we use is known as the "Vax-d table" and allows for patients to lie either face up or face down, depending upon the location and source of the injury.
When a disc is herniated, it is out of line with the correct spot in the spine. With gentle stretching on the decompression table, pressure is relieved on the structures of the spine, and the bulging disc becomes properly placed within the spine – thereby alleviating the pain. For some patients, lower back pain is relieved almost immediately. For other patients, lower back pain is greatly reduced over a series of spinal decompression appointments.
To learn more about spinal decompression therapy, please call Levinson Chiropractic today: 404-257-0404.

Posted In: Neck Pain Chiropractic Spinal Decompression Low Back Pain