Scoliosis Treatment With Chiropractic Care
Scoliosis Treatment With Chiropractic Care
Written By Levinson Chiropractic & Vax-D Therapy on March 22, 2022
---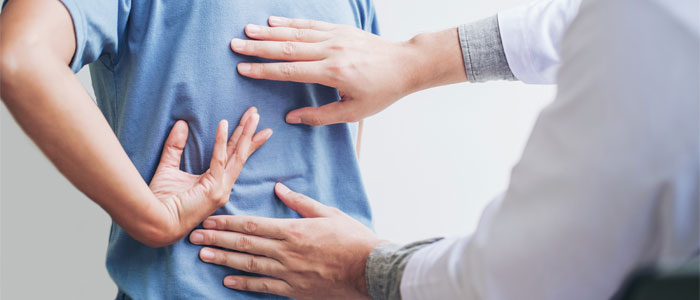 Many cases of scoliosis go undiagnosed, but nearly 2% of adults have some degree of scoliosis. If you suffer from scoliosis, the good news is that there are treatment options available. Levinson Chiropractic in Atlanta helps patients minimize and sometimes eliminate the impact scoliosis has on their day to day lives.
What Is Scoliosis?
Scoliosis is a condition where the spine displays an excessive curve. Most cases of scoliosis present during adolescence, but many patients find out much later that they have the condition as the curve gradually worsens.
Is Scoliosis Serious?
For many patients, scoliosis is not a serious or pressing condition. In fact, many patients go their entire lives without knowing they have it. However, some scoliosis cases can be serious. If you have a significant curve of the spine, you may be at risk of developing issues such as back pain, breathing difficulty, and headaches. When scoliosis is detected in children, it is important for them to see a chiropractor. A spinal expert such as Dr. Helene Levinson can work to straighten the spine before scoliosis can cause serious problems.
How Chiropractors Treat Scoliosis
There are several treatment options available to you if you suffer from scoliosis. Our chiropractors at Levinson Chiropractic will provide personalized treatment plans to to help reduce curvature in younger patients, help prevent curvature from worsening in older patients, and help minimize and/or eliminate pain in all patients.
Chiropractic care is a non-invasive way to treat scoliosis. We work to correct the position of your spine without expensive procedures with a long recovery time. With regular adjustments, we can help manage scoliosis safely which can dramatically improve your posture and lessen your risk of breathing problems.
Choose Levinson Chiropractic in Atlanta
For more than 30 years, Dr. Helene Levinson has worked to provide quality chiropractic care to Atlanta patients. She understands how difficult it can be to live with chronic pain or severe scoliosis, which is why her practice is dedicated to minimizing pain and getting you back to doing the things you love.
Schedule an appointment with Levinson Chiropractic today at (404) 257-0404 and see why we are Atlanta's choice for scoliosis treatment.

Posted In: Chiropractic Low Back Pain Pain Relief Back Pain Treatment Scoliosis Treatment