Low Back Pain Treatment in Sandy Springs
Low Back Pain Treatment in Sandy Springs
Written By Levinson Chiropractic & Vax-D Therapy on February 10, 2022
---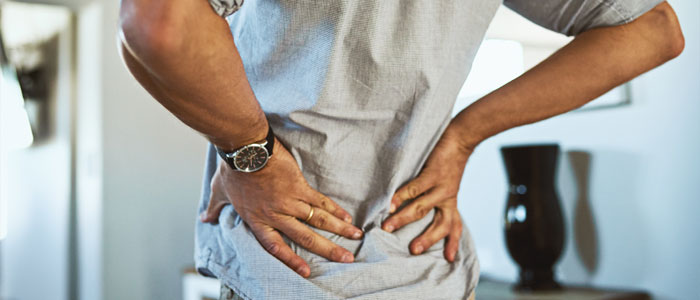 Do you suffer from lower back pain? You aren't alone. Millions of Americans are affected by lower back pain, and it is among the most common complaints of chiropractic patients. Thankfully, you can do something about it. Dr. Helene Levinson and her staff at Levinson Chiropractic in Atlanta and Sandy Springs are experts at treating back pain. We specialize in helping patients live pain-free, healthy lives.
Reasons to See a Chiropractor for Low Back Pain
Treating pain before it gets worse: Many patients feel their pain will simply go away on its own, but often it does not. Low back pain can easily become chronic if it is not treated in a timely manner.
Non-addictive treatment: Chiropractors such as Dr. Helene treat low back pain without the use of painkillers. We prefer to use simple, non-invasive procedures instead. This form of treatment allows patients to improve their condition without becoming addicted to medications.
Treat back pain at the source: Instead of changing your lifestyle to live with your pain, chiropractic care treats the issue at the source. We have advanced diagnostic tools and adjustments that target specific muscles, nerves and joints. Dr. Helene works to improve your condition for the long-term.
How Lower Back Pain Is Treated
Chiropractors use a variety of adjustments to treat back pain. This can include anything from spinal manipulations to physical therapy. In some cases, patients find that their condition improves with massage therapy. Every patient is different, and there is no one-size-fits-all approach to treating back pain. Dr. Helene is dedicated to treating each patient holistically.
Your first visit at Levinson Chiropractic will start with a thorough evaluation of your condition and lifestyle. We may do x-rays to get a clearer picture of your spine. We will also address your posture, as this is one of the main culprits of lower back pain. This allows us to develop a treatment plan that works for you and alleviates your lower back pain as effectively as we can.
A Chiropractor in Atlanta/Sandy Springs You Can Trust
Back pain isn't always avoidable, but you can certainly prevent it from getting worse. Levinson Chiropractic is a trusted name in the Atlanta and Sandy Springs area, and has the tools to treat lower back pain at the source. Schedule an appointment at our office at (404) 257-0404, or contact us online.

Posted In: Chiropractic Low Back Pain Back Pain Treatment Physical Therapy