How Effective Is Chiropractic Low Back Pain Treatment in Sandy Springs?
How Effective Is Chiropractic Low Back Pain Treatment in Sandy Springs?
Written By Levinson Chiropractic & Vax-D Therapy on April 27, 2020
---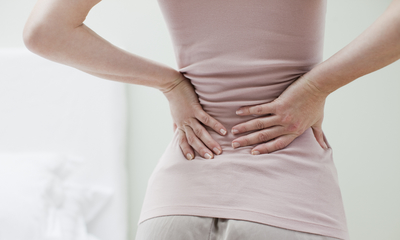 Low back pain can make any task seem impossible.
Sitting, standing, lifting – it doesn't take much to tweak your back and turn discomfort into full-on pain.
Thankfully, your Sandy Springs chiropractor can provide safe, natural, and effective low back pain treatment that can help reduce your pain fast.
What Causes Low Back Pain?
Low back pain has several causes, including anatomical anomalies and trauma, like a car accident or fall. Herniated discs can also lead to painful symptoms.
Other low back pain causes include:
Sciatica (inflammation/irritation of the sciatic nerve)
Muscle strains or tears
Spinal stenosis (narrowing of the spinal column)
Scoliosis and other spine curvature disorders
Arthritis
Tumors
Fibromyalgia
The Role of Spinal Misalignment
Another common cause is spinal misalignment. When your back is out of alignment, it puts tension on your muscles, tendons, and ligaments. That tension impacts your nerves, leading to inflammation and irritation. The result is pain.
What causes misalignment?
Falls
Repetitive movements
A sedentary lifestyle
Poor ergonomics
Poor posture
Low Back Pain Treatment in Sandy Springs – What You Can Expect
Your Sandy Springs chiropractor can use one or more of the following to create a low back pain treatment plan to help eliminate your pain.
Chiropractic Adjustments
If you're dealing with spinal misalignment, something that can cause pinched nerves, muscle spasms, and inflammation, chiropractic adjustments can provide relief. Putting the spine back in proper alignment will allow it to function better and keep pain at a minimum.
Massage Therapy
Sometimes, your muscles can be so tense due to injury, stress, misalignment, or poor posture that it can be difficult for your chiropractor to adjust your spine. Massage therapy can relax the muscles, thereby reducing your pain and allowing for easier adjustments.
Decompression Therapy
If you have a herniated disc, decompression therapy (using a state of the art VAX-D table) can take the pressure off of it and your nerves. Relief can be experienced within a few treatments.
Serving Sandy Springs Patients Better by Providing Custom Treatment Plans
Dr. Helene Levinson doesn't believe in a one-size-fits-all approach to treating her patients. When you come in for an appointment, you can expect a thorough examination, as well as plenty of education about your condition and treatment options. Then, you'll receive a low back pain treatment plan that will fit your unique needs – something that will help ensure faster, longer-lasting results.
Ready to say "goodbye" to back pain? Contact us today at 404-257-0404 to schedule an evaluation.

Posted In: Chiropractic Low Back Pain Pain Relief