Chiropractic Care Shown to Help Reduce Stress
Chiropractic Care Shown to Help Reduce Stress
Written By Levinson Chiropractic & Vax-D Therapy on March 9, 2021
---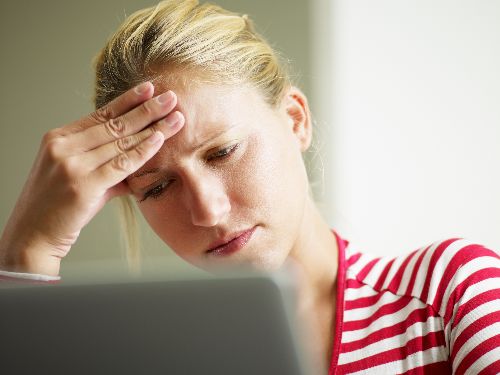 Before the pandemic stress levels have been on the rise worldwide. 2020 put a huge spike in stress. According to The American Institute of Stress:
About 33% of people report feeling extreme stress
77% of people experience stress that affects their physical health
73% of people have stress that impacts their mental health
48% of people have trouble sleeping because of stress
In addition to the above, all this stress can manifest as muscle tension, stomach issues, headaches, and more. With signs of life going back to some semblance of normal, we at Levinson Chiropractic in Sandy Springs wish to offer our chiropractic skills to help you destress. Your mind and body will thank you.
What Happens to Your Body When You're Stressed
Stress impacts sleep not only because of racing thoughts or a mind that's nailed the switch in the on position, but also because you're too tense to both fall and stay asleep.
Stress tenses you up from head to toe, causing stiffness, headaches, and even migraines. This tension can also lead to rapid breathing, high blood pressure, and increased risk of heart attack.
And yes, chronic stress weakens your immune system, making you more susceptible to illness.
Instead of feeling stressed about all the above, may you find solace how chiropractic care helps you destress from the inside out. Studies show that chiropractors can help restore quality of life by helping your body destress.
Ways Chiropractic Care Helps You Destress
Several studies support the idea that chiropractic care and massage therapy can reduce blood pressure and stress symptoms. Researchers found that blood pressure was reduced after both chiropractic sessions and massage therapy. One study even saw results after only 15 minutes of workplace massage therapy.
Studies show that after getting a chiropractic adjustment, your body triggers an increase in hormones, including oxytocin and neurotensin. This makes way for a better overall feeling of wellness, less pain, and less inflammation.
Studies also show that some chiropractic manipulation may improve sleep patterns. One third of the 154 patients in a 2005 study who completed the semistructured interview reported their sleep pattern was changed immediately after their chiropractic adjustment.
Stressed or not, chiropractic care is designed to help the body release tension. This means better blood flow, fewer--if any--headaches or migraines, more relaxed and flexible muscles, and more.
Levinson Chiropractic Wants to Help You Feel Better
We offer both chiropractic and massage services. Our purpose is to help the body's innate ability to heal itself. Our office strives to provide the highest quality service, using the utmost ethics in a caring environment.
Have questions or wish to schedule an appointment? Call Levinson Chiropractic in Sandy Springs at (404) 257-0404 or go online and fill out our contact form. We look forward to helping you recover from stress.

Posted In: Chiropractic Stress Reduction