5 Signs You May Have Whiplash and Need Post-Accident Chiropractic Care
5 Signs You May Have Whiplash and Need Post-Accident Chiropractic Care
Written By Levinson Chiropractic & Vax-D Therapy on May 14, 2019
---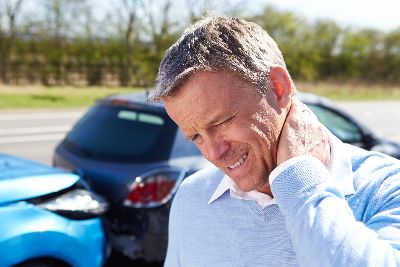 You've just been in a car accident. What's your next move?
Going to the chiropractor for whiplash treatment in the Sandy Springs area might be the last thing on your mind in this situation, particularly if you're not in any pain.
Unfortunately, waiting to see the chiropractor can set you up for long-term damage.
5 Signs You Have Whiplash After an Auto Accident
Here are five signs that you may very well have experienced whiplash during your auto accident:
1. Neck Pain and Stiffness
Due to the over-extension of the neck, your muscles will likely feel sore. Inflammation can occur as well, which leads to more pain and stiffness.
2. Frequent Headaches, Particularly at the Base of the Skull
Whiplash pulls on the muscles of the neck, which attach to the base of the skull. It isn't uncommon to experience headaches, the pain of which can be targeted at the base of your skull.
3. Loss of Range of Motion in Your Neck
Tears in the muscles or tendons, as well as inflammation, can result in the loss of range of motion.
4. Pain, Numbness, or Tingling in Neck, Shoulders, and/or Arms
Nerve damage can lead to not only pain beyond your neck, but also numbness and tingling.
5. Dizziness When You Move Your Neck
Trauma to the neck can cause what's known as cervical vertigo, which can make you feel dizzy, particularly when you move your neck.
Visit Your Chiropractor for Whiplash Treatment in Sandy Springs Right Away
The injuries you sustain in a car accident can lead to serious issues down the road. The only way you'll be able to nip this sort of problem in the bud is to see your chiropractor right after an accident.
Your chiropractor can assess the situation provide you with whiplash treatment now, which can prevent long-term problems down the road.
Have you been in an auto accident? Do you notice neck, shoulder, or back pain? Contact us right away at (404) 257-0404 to schedule an evaluation.

Posted In: Chiropractic Auto Injury Whiplash Treatment