5 Benefits to Seeing a Car Accident Chiropractor in Sandy Springs
5 Benefits to Seeing a Car Accident Chiropractor in Sandy Springs
Written By Levinson Chiropractic & Vax-D Therapy on February 14, 2020
---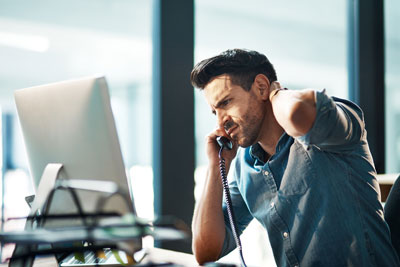 It's no secret that Sandy Springs traffic is awful and dangerous crashes are common.
Did you know that over 23 thousand people are seriously injured in car accidents on Georgia's roads every year?
In fact, over 130 thousand people sustain injuries across our state annually. Fortunately, a car accident chiropractor in Sandy Springs can help you prevent long-term complications. Here's how.
Why See a Chiropractor after an Auto Accident?
Comprehensive chiropractic care helps you recover on multiple levels, including:
It's Proactive:

Your chiropractor won't wait for symptoms to arise – she'll start treatment immediately.

About half of patients

with chronic neck pain can trace the source back to a vehicle accident so prompt treatment is vital.

It's Effective:

Studies show

that chiropractic care can help you recover from neck pain faster than general physician care or physical therapy alone.

It's Safe:

Your chiropractor will always use the gentlest treatment method possible and make sure you're comfortable throughout the entire process. Most patients find treatment relaxing.

It's Affordable:

Most insurance plans cover post-accident chiropractic care.

It's Natural:

Your chiropractor will never prescribe dangerous drugs or recommend invasive surgery before exhausting other options.
An Innovative Car Accident Chiropractor in Sandy Springs
Dr. Helene Levinson has over 30 years of experience treating patients in Sandy Springs for auto accident injuries.
The goal is to reduce your short-term pain and stiffness while setting your musculoskeletal system up for long-term recovery.
Depending on your x-rays and injuries, Dr. Levinson may suggest gentle chiropractic adjustments to restore mobility, massage therapy to reduce tension, spinal decompression for damaged discs, and home stretches to support muscle strength and flexibility.
Don't wait for your auto injury to progress into a chronic problem! Start healing your body today by requesting an appointment at Levinson Chiropractic & VAX-D Therapy or calling 404-257-0404.

Posted In: Auto Injury