4 Tips to Reduce Holiday Stress and Headaches in Sandy Springs
4 Tips to Reduce Holiday Stress and Headaches in Sandy Springs
Written By Levinson Chiropractic & Vax-D Therapy on December 16, 2019
---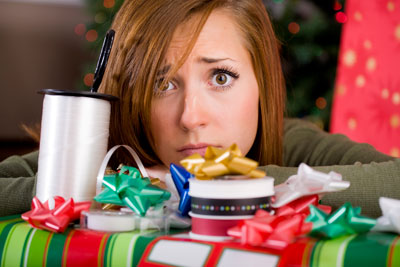 The holidays are stressful enough.
If you're one of the millions of people who suffer from chronic headaches or migraines, holiday stress isn't just a nuisance, it's debilitating.
Here's how to reduce your stress and treat your headaches naturally.
4 Ways to Reduce Sandy Springs Holiday Stress and Avoid Headaches
Stress and stress-induced headaches are complicated. It takes dedication and diligence to keep your stress levels low during the holidays. Use these tips to stay at your best.
Choose Your Battles
You don't have to attend (or host) every party. Attend only the ones you think you shouldn't miss. Set boundaries and take time for yourself.
Prioritize Nutrition and Water Intake
It's easy – and often encouraged – to let loose during the holidays. It is not a time to start neglecting nutrition, having more than the usual glasses of drinks, and forgetting to drink adequate water, as all of these can lead to increased headaches.
Take Time to Exercise
Physical activity can help balance your endorphins and cortisol levels.
Go for Regular Chiropractic Adjustments
Most headaches – especially stress-related ones – stem from tension. Regular headache treatment with chiropractic and massage therapy can improve the mobility of your neck and upper back while relieving soft tissue tension and reducing cortisol levels.
Natural Headache Treatment in Sandy Springs
Dr. Helene Levinson has over 30 years of experience helping patients in Sandy Springs recover from headaches and migraines with natural chiropractic care.
On your first visit, she'll ask plenty of questions about your headache frequency, symptoms, triggers, and medical history. She'll also take x-rays and complete a physical exam to note any injuries or tension. From there, you'll develop a personalized treatment program that targets the source of your headaches.
Common headache treatment plans may include gentle chiropractic manipulation, massage therapy, and home stretches.
Don't accept headaches as normal! Request an appointment at Levinson Chiropractic and VAX-D Therapy or call 404-257-0404.

Posted In: Headache Treatment